William John - занятия с носителем английского языка по скайпу, репетитор из г. Москва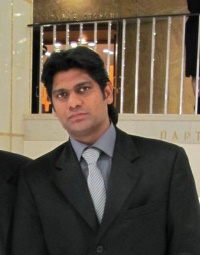 Проводимые курсы:
общий базовый;
подготовка к ЕГЭ, TOEFL  , IELTS, Cambridge level Exams    и другие специализированные экзамены
Образование:
Высшее, доктор наук
Возрастные группы:
Старшие школьники (9–18) лет
Взрослые.
Время занятий – 7 дней в неделю.
Hi jolly good fellows!!!
My name is William John, from Newcastle, U.K.
I graduated with honours in both bachelors and Masters in comparative linguistics. I am about to become a Ph.D in comparative linguistics as well.
A decade old experience of mine (and counting) acquainted me to different people of different cultural and traditional backgrounds, and not to forget the levels they were in, whether zero or advanced. We all strive to be perfect, perhaps show a 100% skill and talent we have concerning English language. What I believe is my teaching experience and passion for the community commitment absolutely makes it a priority to give as much as possible.
Teaching English was of course a sort of hobby in the beginning. I genuinely felt the necessity to sacrifice as much as I could. Fortunately, I did surely prevail, after which it was a "no stopping thing" for me.
My methods of teaching vary distinctively depending on the particular case. Principled eclecticism is my best approach till date and well accepted by almost all my students!
IELTS, TOEFL and other exams like the Cambridge levels have been great challenges. Time limit, time consuming, best of support, genuine approach and other many obstacles are a good deal of facts to look into, and if all these are met appropriately and thoroughly, then I promise the ball to be in your court))))).
My objective is to combine my range of experience with my ability to be a solicitous, zealous, quick-witted and perspicacious teacher who will make a pragmatic contribution to you, my dear lovely students.
Influencing and leveraging this experience, I pre-empt that I will be able to bestow highly in helping students meet their curriculum goals, and proffer them with a wider perspective of perception of this very exceptional form of art!
So, dear folks, don't loose time. Bravely, take a step forward, fulfill your dreams. Let me make English, your worthwhile dream come true.
Eagerly looking forward to meet you, know you and teach you the best! ))))))
William John - занятия с носителем английского языка по скайпу, репетитор из г. Москва
-
4.0
out of
5
based on
5
votes
Написать репетитору сообщение